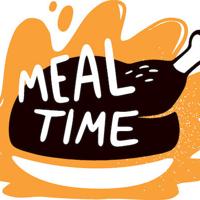 Southwestern Vermont Council on Aging has launched its annual March for Meals initiative, a combination fundraising and awareness campaign aimed at generating support for its various nutrition services, namely the Meals on Wheels and community meal programs.
Its March for Meals campaign seeks to inspire community donations in support of its nutrition services, recruit new volunteers for the Meals on Wheels program and create broader public awareness of the range of nutrition supports offered to older Vermonters by the regional Council on Aging.
"Our Meals on Wheels and community meal programs are essential to ensuring the nutrition security of so many older Vermonters in our region, and community donations and volunteer support are pillars of these programs," said Courtney Anderson, nutrition director with the council. "Every bit of help is vitally important, and we hope this campaign will reach any individuals or organizations who may be interested in supporting these programs."
To make a donation to the council's March for Meals campaign, visit svcoa.org/donate, or send by mail to SVCOA, 143 Maple St., Rutland, MA 05701.
For more information or to sign up to volunteer, visit svcoa.org/volunteer or call 802-786-5990.