Globally, about 38 million people currently live with HIV. In the United States, more than half of those living with the disease are at least 50 years old. To promote healthy aging with HIV, clinical and biopsychosocial interventions are needed, concludes a review paper in the journal Current Opinion in HIV and AIDS.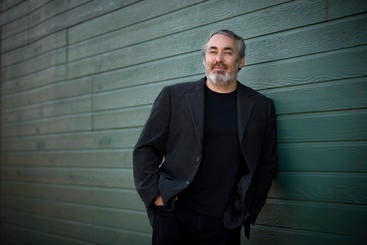 "The lack of data on the needs of older people living with HIV, or OPLWH, is an important barrier to healthy aging in this population," said Brandon Brown, the corresponding author of the review and an associate professor of social medicine, population, and public health in the UCR School of Medicine. "One challenge is that there hasn't been much research on the psychological, behavioral, and social issues related to successfully aging with HIV."
Other barriers faced by OPLWH that the reviewers identified include physical challenges inhibiting functioning and social engagement; comorbidity complications; fatigue and loss of control; physical aging; psychosocial challenges; social isolation; hesitation in utilizing social support due to fear of HIV status disclosure; poor quality of life linked to HIV-related shame; HIV-related stigma, especially among sexual and gender minorities; and system-level challenges, such as poverty.
"The physical, psychosocial, and systemic barriers to successful aging with HIV are many, but the resiliencies in our review, including improved psychosocial perceptions, altered behaviors, and social support, show promise for ways to improve the health of people aging with HIV," Brown said.
Brown and his colleagues were invited to write the review for a special issue on aging with HIV due to their academic expertise as evidenced in the published literature.
"Our current project to create a virtual village for people aging with HIV highlighted the lack of evidence-based interventions to promote healthy aging for people aging with HIV, in the context of increased social isolation experienced by OPLWH during the COVID-19 pandemic," Brown said.
The review recommends identifying resiliencies — abilities to adapt to adverse life events and their associated consequences — to help with healthy aging for OPLWH. Poor aging, the review found, is exacerbated when racial, ethnic, and sexual and gender minorities experience stigma and poverty. Further, for many OPLWH living in high-income countries, the aging process, rather than HIV, may contribute more to their physical, health, and psychosocial burdens.
"What is urgently needed are comprehensive interventions to address the physical, mental, and psychosocial needs of older people living with HIV," Brown said. "OPLWH experience significant unmet psychosocial, material, and supportive care needs, and comprehensive interventions to address these needs may be underutilized. While there are significant unaddressed gaps for ensuring health aging with HIV, we have all the tools available, they just need to be used together to enhance resiliencies. It is our hope that researchers will be utilizing our review to create better packages of clinical and biopsychosocial-spiritual interventions to enhance healthy aging of people living with HIV."
Brown was joined in the research by Erik L. Ruiz, Karah Y. Greene, and Jerome T. Galea at the University of South Florida.
The review paper is titled "From surviving to thriving: the current status of the behavioral, social, and psychological issues of aging with HIV."