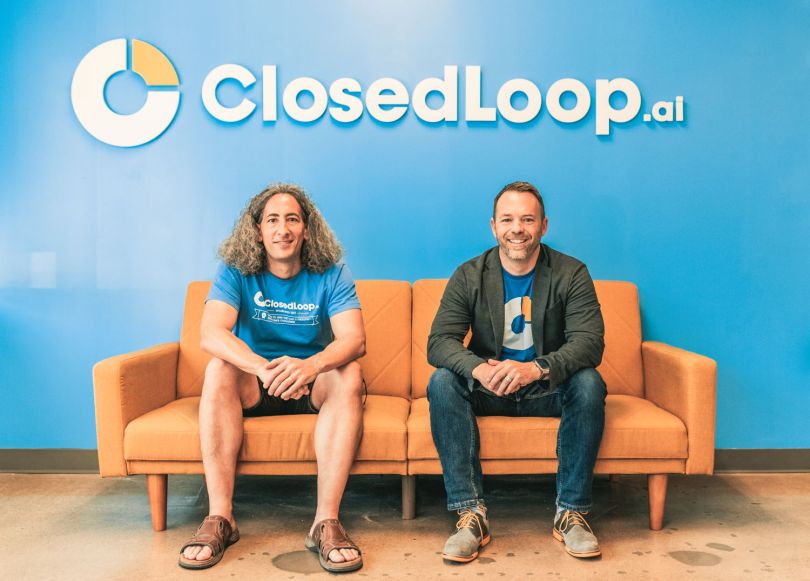 Back when healthcare data science platform ClosedLoop.ai was in its early days, co-founder and CEO Andrew Eye underwent a three-week "odyssey" of testing and waiting for diagnostic results concerning his daughter's inflamed liver. By the time they finally got the diagnosis of autoimmune hepatitis, the eight-year-old was two weeks away from getting a liver transplant when the appropriate treatment was an inexpensive dose of the prescription drug prednisone.
This is the kind of situation ClosedLoop.ai is working to eliminate, and it just closed on a Telstra Ventures-led $34 million Series B funding round to do so. By integrating machine learning and artificial intelligence capabilities into healthcare systems, the company strives to help providers make personalized data-informed decisions on the "best next action" for their patients.
"When you look at why spending is so high and outcomes so poor in the United States, there's $4 trillion a year spent on healthcare, and 25 percent of that is estimated to be wasted," Eye told Built In. "So a trillion dollars a year is wasted and it's not because we don't have good enough pills. It's because we're not getting the right treatments to the right people at the right time. That's a great application for artificial intelligence."
ClosedLoop's platform provides a solution that enables customers to build machine learning models to help clinicians, doctors, nurses and more predict future health events. It also offers a low-code version of its platform so its customers can access AI-based solutions regardless of their in-house data science and machine learning capabilities. ClosedLoop's goal is to help prevent adverse events, improve patient outcomes and reduce unnecessary costs for every party involved.
"Our physicians ought to be as good at using our data to predict what's wrong with us and how to better treat us as Facebook is at using data to serve us ads," Eye said. "I believe that 10 years in the future, you're going to choose your doctor based not only on their reviews on Yelp, but based on how well they can leverage all of your historical data to make better decisions on your behalf."
As it strives toward this objective, ClosedLoop is furthering its work to solve what it considers to be the most prevalent challenges in healthcare. It's working to identify in advance those who are likely to experience adverse events like avoidable hospitalizations and ER visits, chronic disease onset and progression, fall-related injuries and more, Eye said.
It's also putting a portion of the round toward hiring. With a current headcount of 35, ClosedLoop is looking to expand internally across engineering, data science, customer success, support and other roles across the board. It's aiming to reach a headcount of 60 employees by the end of the year and 100 by the end of 2022.