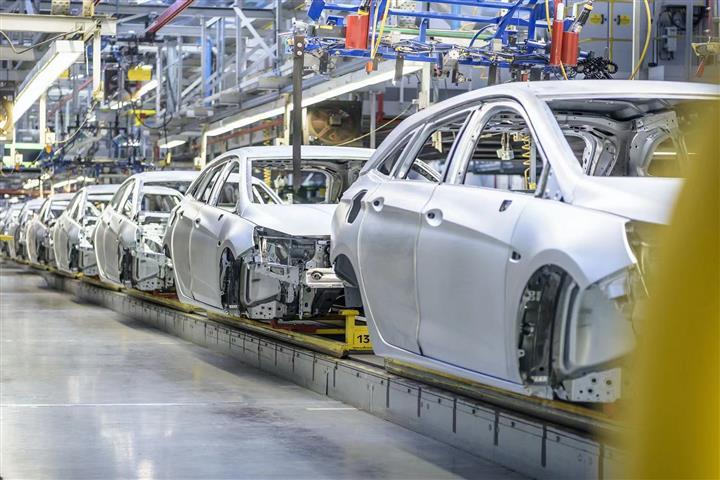 (Yicai Global) Sept. 14 — China could start to export its new energy vehicle technology to Germany, reversing the flow of auto industry know-how between the two countries.
Germany, and Europe in general, lack competitive local power battery makers, but China boasts leaders in the field such as Contemporary Amperex Technology and BYD as well as top suppliers of manufacturing equipment like Pia Automation Holding.
"Investments in NEVs have increased rapidly and greatly in Europe, but they need China's relatively mature battery production and equipment manufacturing capabilities," Xie Shilai, chief executive of Ningbo-based Pia told Yicai Global.
CATL and Pia, which has 1,000 employees at four plants and two service centers in Europe, have been working together on an 8 gigawatt-hours battery cell production project in Erfurt, Germany, whose first products should roll off the assembly line by the end of this year. The Chinese team was involved in the early stages of the project's planning and technical review, Xie noted.
Ningde-based CATL, the world's largest battery maker by installed capacity, had planned to invest EUR240 million (USD239.4 million) in the Erfurt project, but later raised that to as much as EUR1.8 billion (USD1.8 billion).
Chinese power battery companies have been heavily investing in Germany since the second half of last year, Xie said.
Svolt Energy Technology announced on Sept. 9 that it plans to build its second overseas plant in Brandenburg to produce power battery cells to meet the demand for 300,000 to 500,000 electric cars. Its first overseas facility is set to be built in Saarland with a total investment of EUR2 billion.
Volkswagen-backed Gotion High-Tech also launched its first battery production and operations base in Gottingen. Farasis Energy announced its investment in Germany as early as 2019, with a plan to build research, development, and production bases in Saxony-Anhalt.
Last month, CATL also said that it would spend EUR7.3 billion to build a second battery plant in Europe in Hungary.
Whether Chinese battery firms can take root in Germany and Europe depends on competition. German carmakers are building their battery plants, with Volkswagen planning to construct six in Europe, each with an annual production capacity of 40 GWh.
South Korean and Japanese companies are strong rivals. LG Energy Solution ranked second by installed capacity in the first half of the year, right behind CATL, according to SNE Research.
Editors: Shi Yi, Futura Costaglione